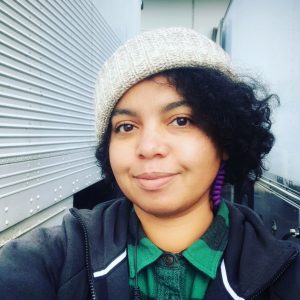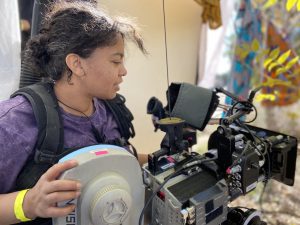 Sika Stanton is a Cinematographer based in Los Angeles. She grew up in rural Maine and lived in Portland, Oregon before relocating to Southern California to study cinematography at the American Film Institute. With her background in documentary film and as a member of ICG Local 600, she aims to visually elevate authentic stories through empathy, artistic inquiry, and informed technical choices.
Sika's work has screened at the Portland International Film Festival, Portland Art Museum, and the Portland Oregon Women's Festival. In 2018, she participated as a mentee during the pilot year of the Oregon Media Pathways program. In 2019, the Oregon Media Production Association selected her for a Rising Star Award and she participated in the pilot year of Open Signal Lab's Black Filmmaker Fellowship.
Sika graduated from Stanford University and recently completed her MFA at the American Film Institute Conservatory where she was awarded an ICG 600 Education Scholarship. The ASC Vision Mentorship Program selected her as a mentee for the '23 / '24 cohort.
Sika is available for narrative films, commercials, music videos, artist collaborations, documentaries and branded content projects.
Press
OPB State Wonder (segment starts at 11:44)